BE Part of Something Special
SUPERB, SUPERB
HONESTLY TOUR
BONEY JAMES
NATIVE OF MASSACHUSETTS
AMERICAN SAXOPHONIST, SONG WRITER, AND PRODUCER
GENRE: JAZZ, CONTEMPORARY JAZZ AND R&B
WHAT A SHOW!! Branch Entertainment was fortunate to see Boney James in action at the Ferguson Center for the Arts in Newport News, VA on Wednesday, April 10, 2019.
One thing that caught my eye about Boney James was his stylish black brim hat. It was pulled slightly downward to his eyes giving him a cool and suave appearance.
Boney James performed a spectacular show with his talented band. In performing his songs at different times, he played with 3 of his saxophones, the Soprano, Alto, and Tenor. This was awesome to see.
In his show, Boney James had exciting surprises such as; there weren't any intermissions, he came off the stage playing his sax grooving with a fan, the fan reciprocated in grooving with him. It appeared they were having a good time as the audience looked on. He walked around the theater from front to back playing his sax and surprisingly stood up on a chair in the middle aisle of the theater. Then he returned to the stage grooving with the lead guitarist in song and it appeared the audience just loved it. There were other exciting moments in his show that would knock your socks off.
It appeared the audience enjoyed the show with exuberant vitality, clapping of hands, singing along when he played "Sweet Thing" and they displayed their appreciation of him by a standing ovation.
To name a few of the songs he played were: Tick Tock, Body Language, Send One Your Love and by Chaka Khan - "Sweet Thing" and many more songs.
The consensus is Boney James is on Branch Entertainment Must See List because his show was energetic, engaging, stupendous, creative, and entertaining.

NATIVE NEW YORKER
AN AMERICAN JAZZ SOPRANO SAXOPHONIST AND FLAUTIST
Branch Entertainment had an opportunity to enjoy an evening out in Richmond, VA at The Tin Pan, on March 17, 2019.
What a fabulous relaxing, intimate restaurant, lounge and concert venue that serves good food and a variety of drinks for your choosing.
On March 17, Najee performed 2 shows. One at 2:00 and 7:00 PM. The show that Branch Entertainment(BE) attended was at 7:00 PM. The show was magnificent and soulful.
Najee played his original songs and songs by James Brown-Sex Machine, Earth Wind and Fire- Can't Hide Love and 2 cover songs by Stevie Wonder in which Najee performed with his flute. The songs he played ranged from romantic, smooth to funk.
The songs he played brought us back to the Good Old Days reminiscing about the era of the 70's that has an authentic sound that will never die as well as to the present time.
The audience were clapping, tapping feet, dancing and just grooving with the music as he reciprocated those movements and grooving with the audience.
Najee in Branch Entertainment opinion put on a hit show, one to remember; leaving the audience with a satisfaction guaranteed.
Najee is definitely on Branch Entertainment must see list.

SOMETHING TO THINK ABOUT
Let's look at the definition of Working Hard, Working Smart and God's Work. Working Hard means putting in a lot of time and effort doing a certain amount of work. Smart Work means spending less amount of time performing the same amount of work. God's Work means divine intervention.
There are those who believe Working Hard is the key to success by being totally dedicated, absorbed and focused on their own career or whatever they are striving for. There are those that put in long hours such as fourteen or more hours a day, sleeping about four hours a night.They also give up quality family and friends time and just time for themselves to relax and enjoy other outside interests. It doesn't mean success won't come but at what cost?
There are those who believe Working Smart leads to a balanced life and is the key to success. Working Smart entails doing the same amount of work that the Hard Worker does but doing it faster and more efficient. They also make sure goals are specific and not vague. Setting goals focuses your acquisition of knowledge and helps you to organize your time and your resources that can make the most of your life. For example: Being proactive on your job; delegating tasks to ease the work load which releases stress; working well within a team, collaborating and coordinating strategies that leads to successful results.By doing this, will free up your time at work so you won't have to work overtime all the time. You will be able to spend more time with family and friends being able to have a social life and include outside interests and accomplishing your goals.
Another group of people believe and depend on God's wisdom in leading them in the right direction and giving them the insight of how to do a task and making it so simple. They believe God will give them whatever wisdom they need for maximization and resolution. They believe in asking God in faith with the right motives and God will grant them their request if it's in his will.
In my own experiences with God as a believer, I needed his wisdom to do a particular task one day in which I did not know how to do. This task was given by my supervisor on my job. God provided me with his knowledge and wisdom. The task was carried out and completed without struggle and ahead of schedule. This was so amazing to experience the move of God's spirit to help me with this task.
So many times I have seen God change things positively on my job when the chips were down and not looking to good in my favor. I've been in awe seeing God orchestrate situations that I knew was impossible to change on my own. God intervened in my favor with his purpose.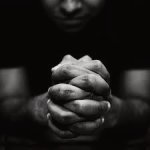 In reading God's words in scriptures, exercising faith, belief, trust, patience, prayer and obedience, I've seen God's Work not only on my job, business but in my personal life as well. God has never failed me because he loves me and wants to give me his best. God knows what is best for me even when I don't. My best is not comparable to his best. So I depend on him.
If you are interested in this article, Working Hard, Working Smart, and God's Work please feel free to comment about the article on my BE Blog or email me.
In advance, thank you for reading this article and taking your time to do so.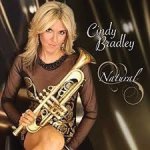 CINDY BRADLEY
JAZZ TRUMPETER
Native of Buffalo, New York

Branch Entertainment was at the Crispus Attucks Theatre in Norfolk, VA on Saturday evening, March 9, 2019. Cindy Bradley who is a Jazz trumpeter headlined the 3rd performance in the 4th season of the Church Street Jazz Series. Accompanying her was saxophonist, Nick, a class act. Cindy's and Nick duet Jazz performance was exhilarating. A lady with a flare, Cindy performed with a snazzy metallic pinkish color trumpet.
Cindy's 2nd set was just as energized and amazing as the 1st set. The audience appeared to be very receptive and enjoying the show.The music was very entertaining. Cindy's style with a twist made you want to be part of the experience.
Cindy performed many of her original songs such as "Brooklyn Bounce" and played a cover song by Wayne Shorter. She performed a song that she wrote for her husband, entitled "Everyone but You". The song was beautiful, heartfelt and the melody was extraordinary.
The band was dynamic, tight and was instrumental to the success of the show.
What caught Branch Entertainment attention, Cindy allowed each band member multiple times to showcase their talent and share the spot light with her.
This is what we call humbleness.
Moving along in the show, Cindy shared a story about her childhood experience that she was bullied and knew she had to stand up for herself. She wrote a song about her ordeal that reflected what she had to endure with the bully. The title of the musical piece was "Swing Set".
Besides loving her husband and her music, she shared that she has a passion for her 8 dogs and even write songs about them. Cindy has a song written entitled "All Ears" that she wrote for one of them. It appears her dogs are more like family than just mere pets.
In conclusion, Cindy Bradley is a must see on Branch Entertainment list. Check out this amazing Jazz Trumpeter, Cindy Bradley.

ENCOURAGING WORDS TO ENTREPRENEURS
When things are not looking so great in your business, it is so easy to call it quits. A business can be challenging and discouraging. Remember why you became an entrepreneur and what you wanted to accomplish.
Giving up is not the answer because you will not have the opportunity to see what awaits you around the corner. Don't give up, Keep going! It can be an encouraging word that you needed to boost your confidence or a business connection that you were looking for to jump start your business again.
Challenges in a business are normal, but it's how you deal with those challenges and what type of attitude you will have when things are not going your way.The kind of attitude you want is a positive attitude that keeps you focused, motivated and helps you look forward to another day in working your business.
Exercising faith and not relying on yourself, knowing that God got your back, this will encourage you and give you strength to fulfill your dream to be an entrepreneur. SO, KEEP STRIVING AND MAKE IT HAPPEN!!

DAMIEN ESCOBAR
Branch Entertainment apologizes for the lateness of this SHOUT OUT!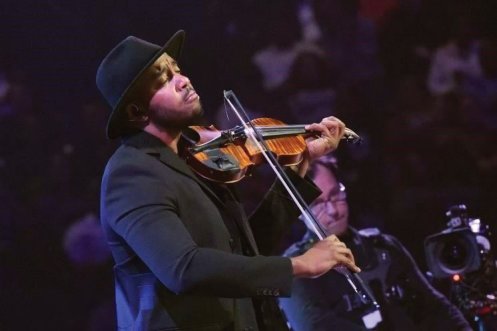 Branch Entertainment experienced an incredible evening to remember.The Main-Hilton Norfolk hosted the 6th Annual Jazz Legacy Foundation Gala Weekend on October 18-21-2018, featuring an outstanding line-up.

There was a particular music artist who stood out in our opinion, Damien Escobar.
Before the start of his performance we were very impressed with his heart felt story that he shared with the audience. His story was about his struggles and his come back.
In addition, he engaged and encouraged the audience to greet each other. This brought a feel of camaraderie in the auditorium. Phenomenal! Phenomenal! Phenomenal!
What amazed us was his ability as he was playing his violin, stroking the strings making his violin sound like a beautiful voice. He was ridiculously astonishing. His playing was breath taking. An unbelievable violinist with a back up band playing different genres of music such as Hip Hop and R&B. His music repertoire represented music artist - Chaka Khan, Prince, Aretha Franklin just  to name a few.
The different degrees of music was played from soothing to exciting, joyful and just downright jaw dropping.
It appeared everyone was having an incredible time, singing along with the music and dancing in the aisles.
The end of Damien's performance was a standing ovation from the audience. An applause that screamed out a sense of admiration. The reaction from the audience told a story that they definitely did not want his performance to end. Damien's performance was one of excellence, remarkable, unforgettable and spiritual.
When Damien comes back to town to the Hampton Roads Area, he is definitely on Branch Entertainment must see list.
CHECK DAMIEN ESCOBAR OUT!
Damien has a new CD entitled, "Boundless"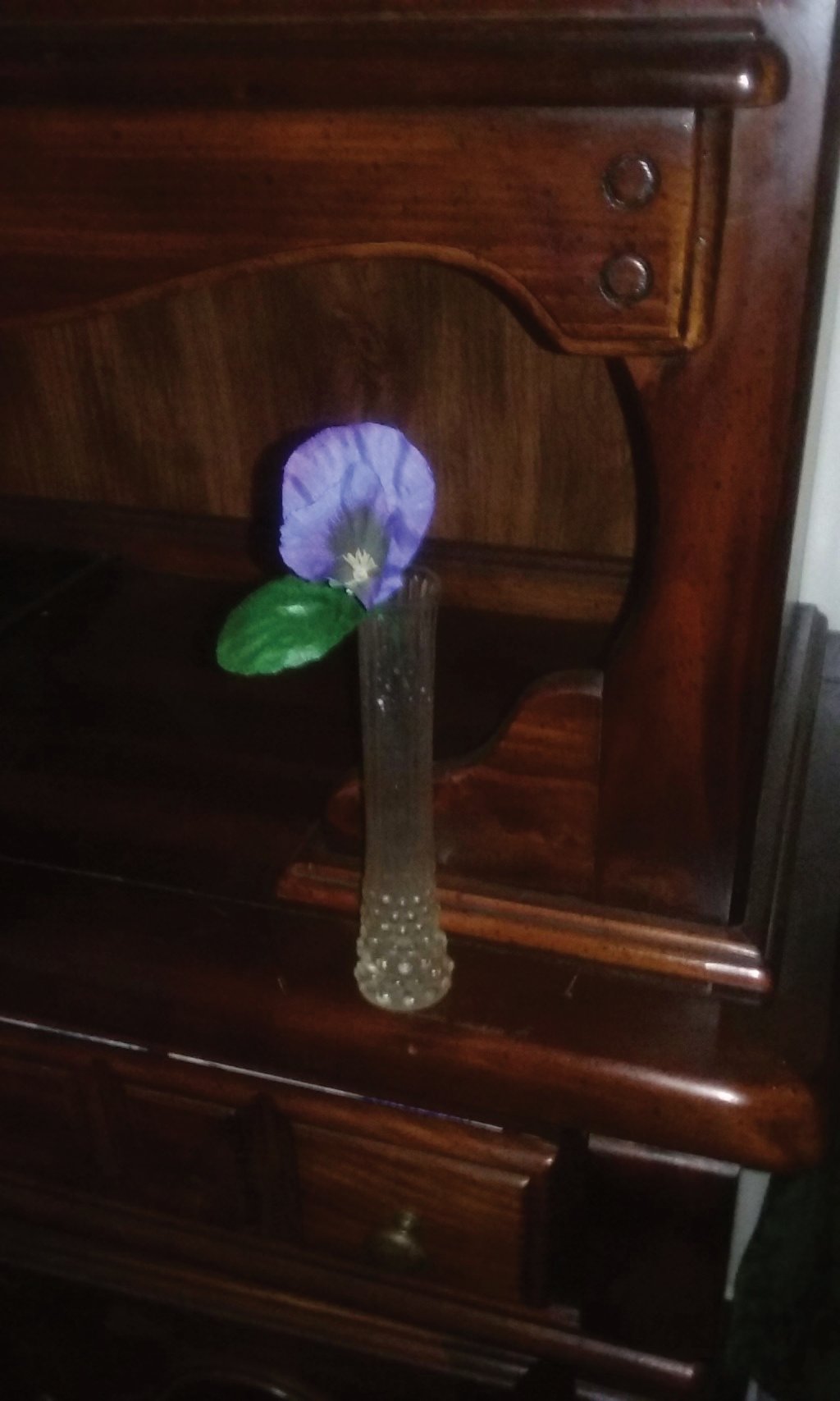 IS THERE SUCH A THING AS BEING PERFECT OR BEING AN EXPERT?




The picture of this flower represents imperfection because it doesn't have all its leaves and it is not in full bloom, it is defected.




The definition of Perfection is making something completely free from faults or defects, or as close to such a condition as possible.




In my travels in life I have heard so many people say they are trying to be perfect all around. In being perfect on their job, being a perfect wife or husband and to raise perfect children.




In hearing this statement, my first thought is this person has low self-esteem. I would cringe because there is not a human being that can obtain the level of perfection. This is unrealistic because there is not one person that is free of faults.




In my opinion these people are working in vain and are trying to be something that is impossible to be and putting so much pressure on themselves unnecessarily.They are working against themselves and trying to live up to the worlds standards.This type of attitude can bring on stress, fear, depression, alcoholism and unproductive behaviors. These contributors to this false ideology has an effect on the body which can break down your immune system. This can lead to all kinds of ailments in the body. The body and mind works hand in hand.




Stop trying to be something you're not. Stop trying to prove yourself to the world that you are somebody.




If you never heard this statement before, read carefully." WHEN YOU WERE BORN, YOU WERE ALREADY SOMEBODY, SOMEONE OF VALUE AND SPECIAL." This should be taught to every human being. If it was, each person would feel good about him or herself and would not try to be something they are not.You would know who you are. So relax and enjoy your life the best you can and do not live in the shadow of the world standards.




Another concern are people who use the terminology being an Expert.The definition of an expert is a person who has a comprehensive and authoritative knowledge of or skill in a particular area, One who has mastered that area.




My thoughts on this is, if you say that you have mastered or you are an expert in something you have reached the highest level of learning.You may have schooling and Knowledge but in my opinion no one is an Expert because things are always changing and with change there should be growth, learning and understanding. Learning and knowledge is infinite, It is is never ending. In a life time you will never master or be an expert because I believe that the Almighty God is the author and finisher of all things. I believe in God's Wisdom that is Perfect and God's Wisdom surpasses man's knowledge and there is no comparison.





0

/