BE Part of Something Special
| | |
| --- | --- |
| Posted on 25 March, 2019 at 11:16 | |
SOMETHING TO THINK ABOUT
Let's look at the definition of Working Hard, Working Smart and God's Work. Working Hard means putting in a lot of time and effort doing a certain amount of work. Smart Work means spending less amount of time performing the same amount of work. God's Work means divine intervention.
There are those who believe Working Hard is the key to success by being totally dedicated, absorbed and focused on their own career or whatever they are striving for. There are those that put in long hours such as fourteen or more hours a day, sleeping about four hours a night.They also give up quality family and friends time and just time for themselves to relax and enjoy other outside interests. It doesn't mean success won't come but at what cost?
There are those who believe Working Smart leads to a balanced life and is the key to success. Working Smart entails doing the same amount of work that the Hard Worker does but doing it faster and more efficient. They also make sure goals are specific and not vague. Setting goals focuses your acquisition of knowledge and helps you to organize your time and your resources that can make the most of your life. For example: Being proactive on your job; delegating tasks to ease the work load which releases stress; working well within a team, collaborating and coordinating strategies that leads to successful results.By doing this, will free up your time at work so you won't have to work overtime all the time. You will be able to spend more time with family and friends being able to have a social life and include outside interests and accomplishing your goals.
Another group of people believe and depend on God's wisdom in leading them in the right direction and giving them the insight of how to do a task and making it so simple. They believe God will give them whatever wisdom they need for maximization and resolution. They believe in asking God in faith with the right motives and God will grant them their request if it's in his will.
In my own experiences with God as a believer, I needed his wisdom to do a particular task one day in which I did not know how to do. This task was given by my supervisor on my job. God provided me with his knowledge and wisdom. The task was carried out and completed without struggle and ahead of schedule. This was so amazing to experience the move of God's spirit to help me with this task.
So many times I have seen God change things positively on my job when the chips were down and not looking to good in my favor. I've been in awe seeing God orchestrate situations that I knew was impossible to change on my own. God intervened in my favor with his purpose.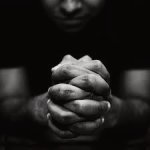 In reading God's words in scriptures, exercising faith, belief, trust, patience, prayer and obedience, I've seen God's Work not only on my job, business but in my personal life as well. God has never failed me because he loves me and wants to give me his best. God knows what is best for me even when I don't. My best is not comparable to his best. So I depend on him.
If you are interested in this article, Working Hard, Working Smart, and God's Work please feel free to comment about the article on my BE Blog or email me.
In advance, thank you for reading this article and taking your time to do so.
Categories: actors, performing arts, musicians, acting and music schools, music artists, music business, night clubs, festivals,recording studios, record labels, Theatrical, entertainment, clubs, Writers
/